We've all been there. You're in the middle of a heated discussion with your boss/friend/significant other and you start to get that telltale itch in your palm. You try to ignore it, but it's like a mosquito buzzing in your ear—annoying and distracting. And then, before you know it, you're reaching for your hand cream, the ONLY thing that will soothe the itch. At first, glorious, amazing relief! But then you need to quickly look something up on your phone, and suddenly, you are leaving behind a telltale trail of fingerprints on the screen, smudging it into oblivion, leaving you cursing the day you ever decided to moisturize those dry, dry hands. If only there were a way to moisturize your hands without leaving behind a greasy film...
Enter Herbacin Soft Hand Cream!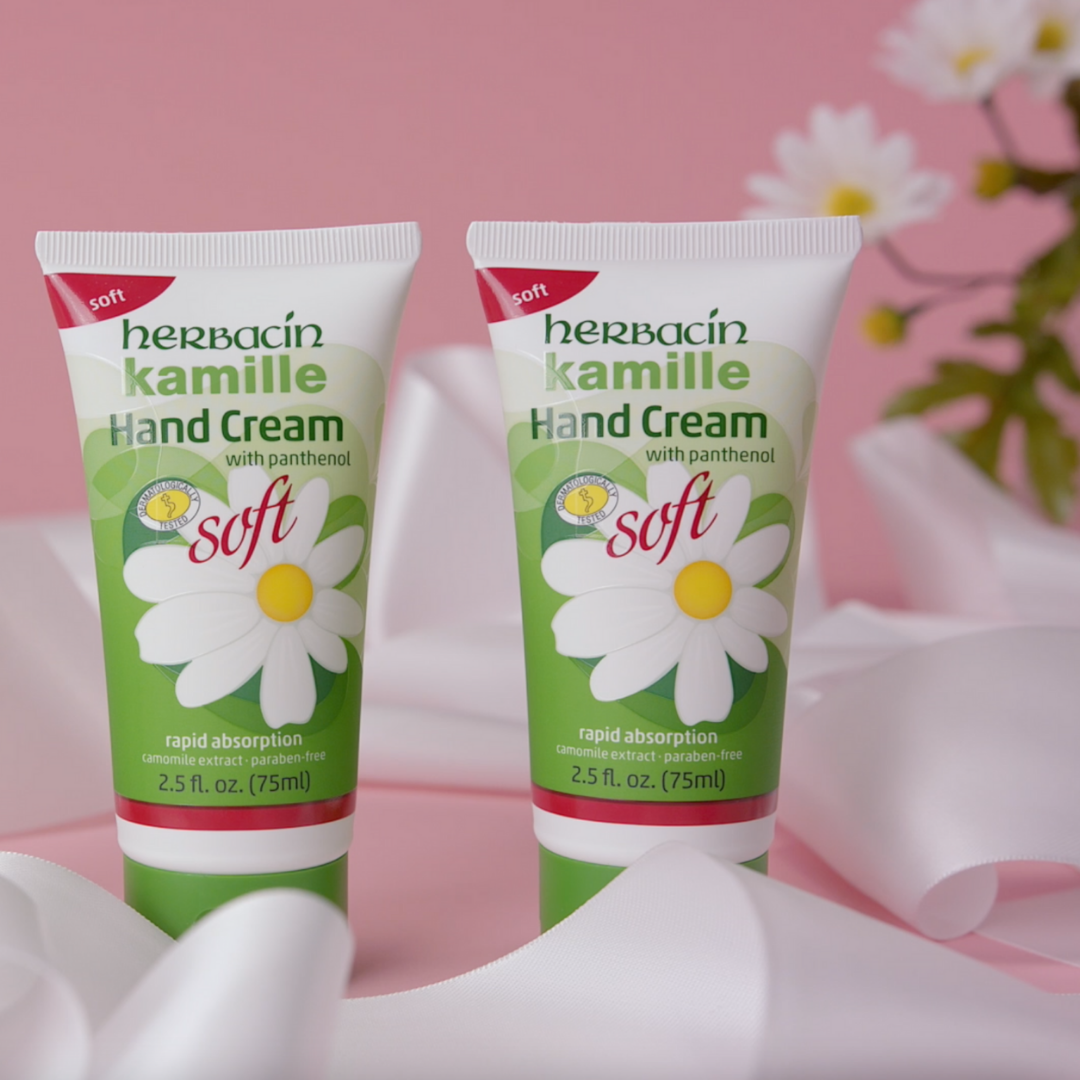 Why Herbacin Soft Hand Cream is the Best for People Who Use Screens
If you're someone who uses their phone or computer regularly, then you know how quickly your hands can become dry and irritated. There are plenty of hand creams on the market, so what makes Herbacin Soft Hand Cream the best? Here are a few reasons:
-It's light and non-greasy, so it won't leave behind any unwanted residue, especially on your tech.
-It absorbs quickly, so you can apply it on the go without fear of fingerprints.
-It contains protective and moisturizing ingredients like vitamin E, vegetable glycerin, and provitamin B5 to keep your hands from drying out.
-The soothing agents of camomile, allantoin, and safflower oil make this cream feel like a spa treatment for your hands.
How to Use Herbacin Soft Hand Cream
Using Herbacin Soft Hand cream is easy—simply apply a small amount to your hands and massage it in until it's fully absorbed. That's it! There's no need to worry about greasy residue or fingerprints; this cream absorbs quickly and leaves your hands feeling soft and smooth without any unwanted side effects.

If you're looking for a hand cream that will keep your hands soft and smooth without leaving a greasy film on your devices, then look no further than Herbacin's Soft Hand Cream. This light, fast-absorbing cream is packed with nourishing ingredients that will protect and moisturize your skin. So, you can keep using your phone or computer without worry. Give it a try today!